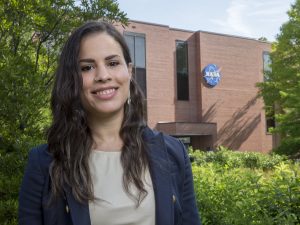 Samalis Santini De León is a 4th year PhD student at the College of Engineering at Texas A&M University. Her research focuses on employing intelligent data understanding technologies to the architecture analysis of entry, descent, and landing systems.
Before her PhD, Samalis completed her undergraduate degree in Mechanical Engineering at the University of Puerto Rico, Mayagüez. In 2018 she completed her MSc. at Cornell University.
Some of her hobbies are swimming, crossfit, reading, and traveling.